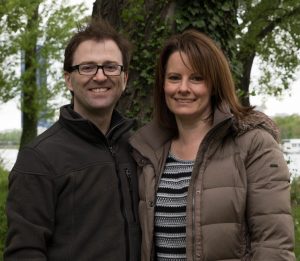 Visitors of the Science March Vienna will have the opportunity not only to march for science but also to help fighting Leukemia: There will be a booth in front of the Naturhistorisches Museum  between 16:00 and  17:00 open for all persons, who want to become stem cell donors and register for the Stammzellspender-Datei of Vienna Medical University. Only a signature on the consent form and a buccal (cheek) swab are necessary, if a person wants to become a stem cell donor and maybe save someone's life. Age and weight limits are: 18 – 45 years; Ladies: 55 – 100 kg; Gentlemen: 60 – 110 kg.
The initiators of this donor drive are Dr. Stephen und Jennifer Crotty. Having a good friend suffering from Leukemia, they came up with the idea for a donor drive to find new stem cell donors among participants and visitors, as in some cases, only a stem cell donation and following stem cell transplant can help to survive the disease.
If you are interested you may found further information  here  as well as online at the Stammzellspender-Homepage (in German).